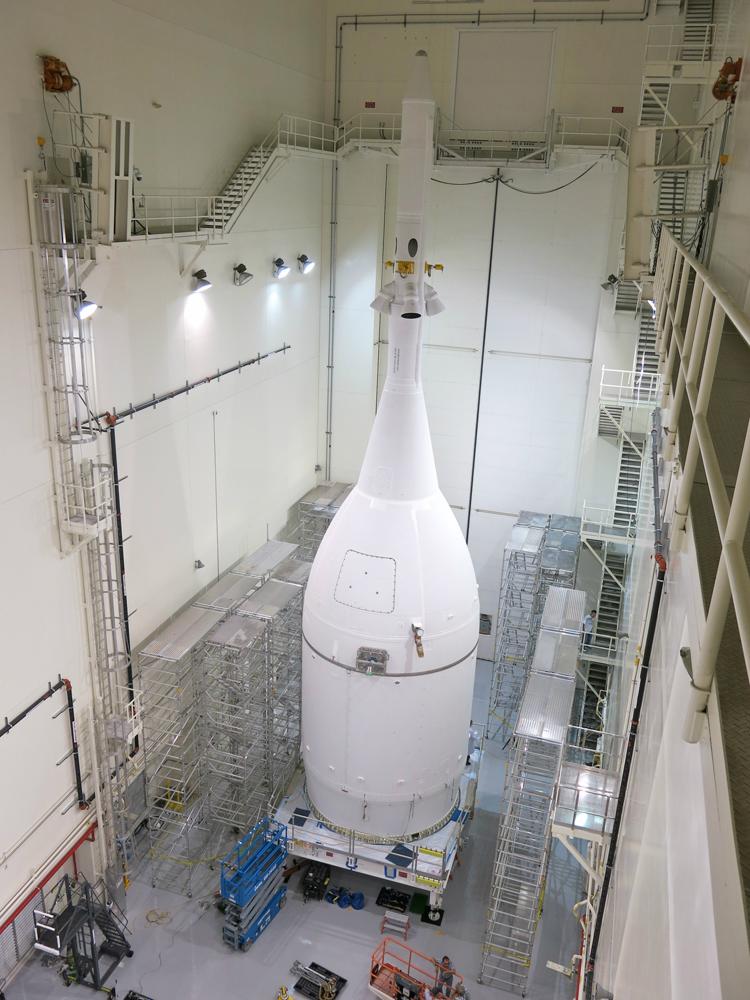 Image via Lockheed Martin
Personally I was starting to think this thing would never get built, but here it is sitting ready to be mounted on the Delta IV Heavy that will be carrying it into orbit (the test flight is currently scheduled for December 4th, weather permitting). With an apogee set for about 3600 miles, this will be the farthest from Earth a crew-capable spacecraft has been since the Apollo era, though this test flight will be unmanned and last only four and a half hours. More info can be found in the press release from NASA, which invited media to a pre-flight briefing at Kennedy Space Center on November 6th.
Header image is an artist's rendering of the Orion with attached cryogenic propulsion stage from this nifty article about the ICPS stage of the in-development Space Launch System, which Orion is a major part of.